The Highest Quality Smoked Cocktail Kits
What we are known for
The Smoked Old Fashioned
The Smoked Fashioned Top can be used to smoke a variation of cocktails, red wines, dark beer, cheeses, meats, and much more. Think of it as your smoked companion. We love it to make the perfect Smoked Old Fashioned.
Buy Now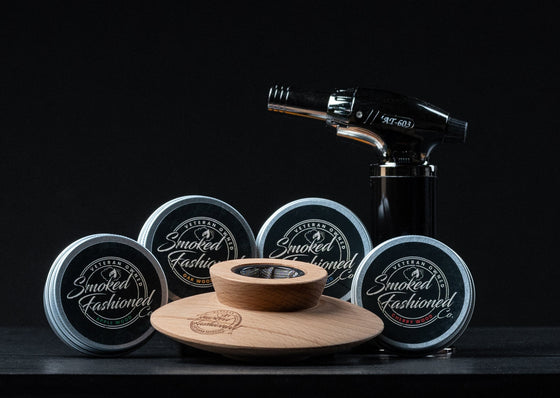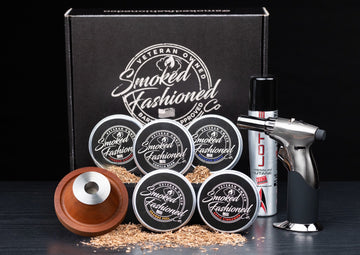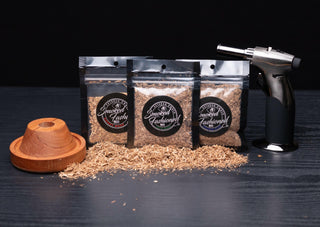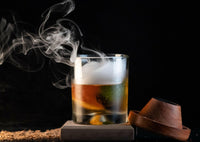 Elevate your Drink Experience With
The Best Smoked Cocktail Kits in the Industry.
Give them something they'll be excited about! Our smoked cocktail kits make exceptional gifts for any occasion or event. Experience cocktails like never before. Veteran Owned. Veteran Operated. Handcrafted in the USA.
Shop All Products
You can't wrong with either one of
Our Top Selling Cocktail Kits
If you're just breaking into the craft cocktail game our NEW Little Smokey Cocktail Kit could be exactly what you need to accomplish your mission. This kit provides everything you need, and nothing you don't. If you are looking for the next level of cocktail smoker, Our Forever Cocktail Smoker Kit includes our patent pending Stainless Steel Forever Insert, making this the ONLY cocktail smoking kit you will ever need to purchase. Talk about money well-spent!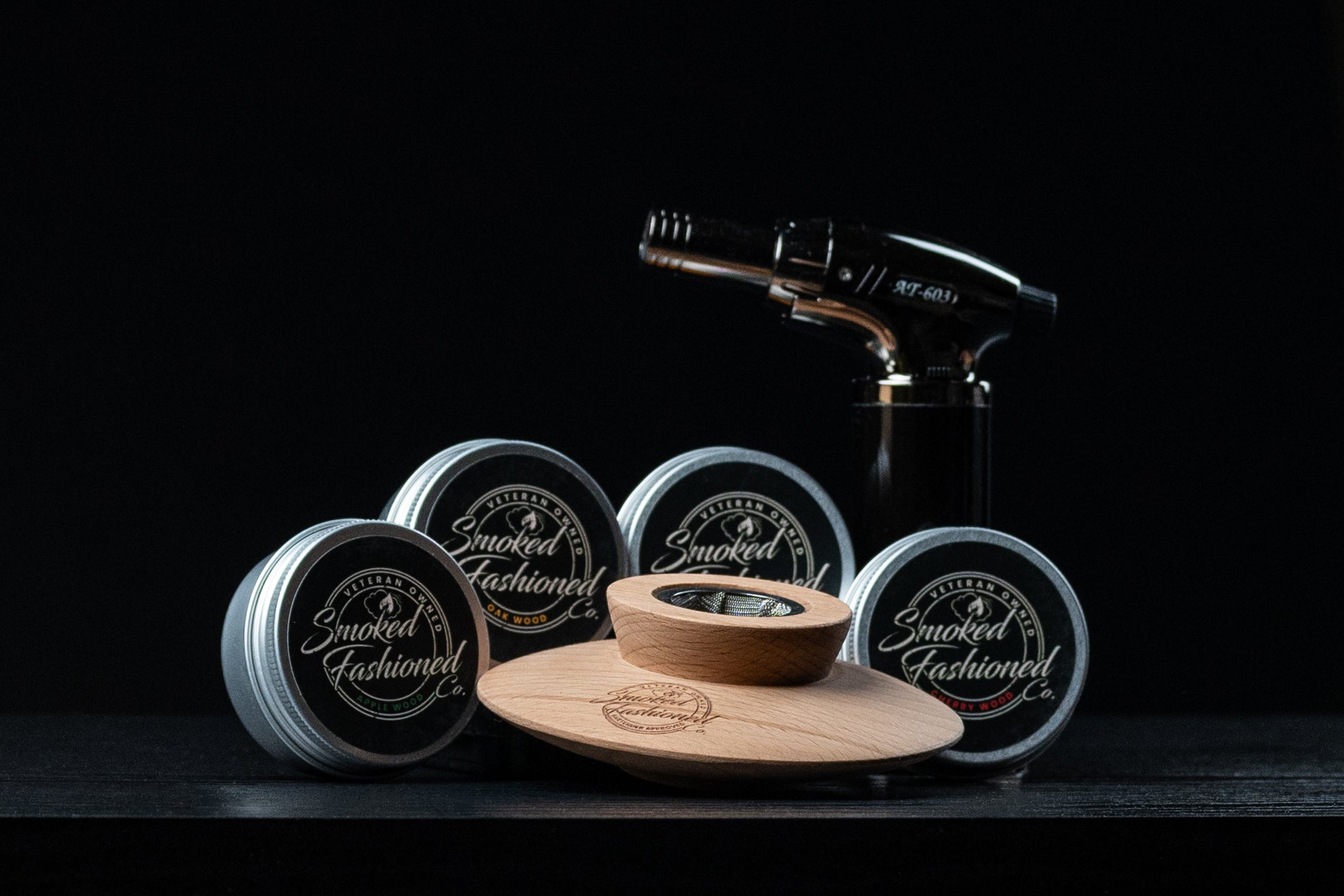 The Little Smokey Cocktail Kit
High quality wood sourced overseas
Comes with one cleaning brush
Comes with a Table Side Torch
Includes 4-pack of original wood chips
One heavy duty screen included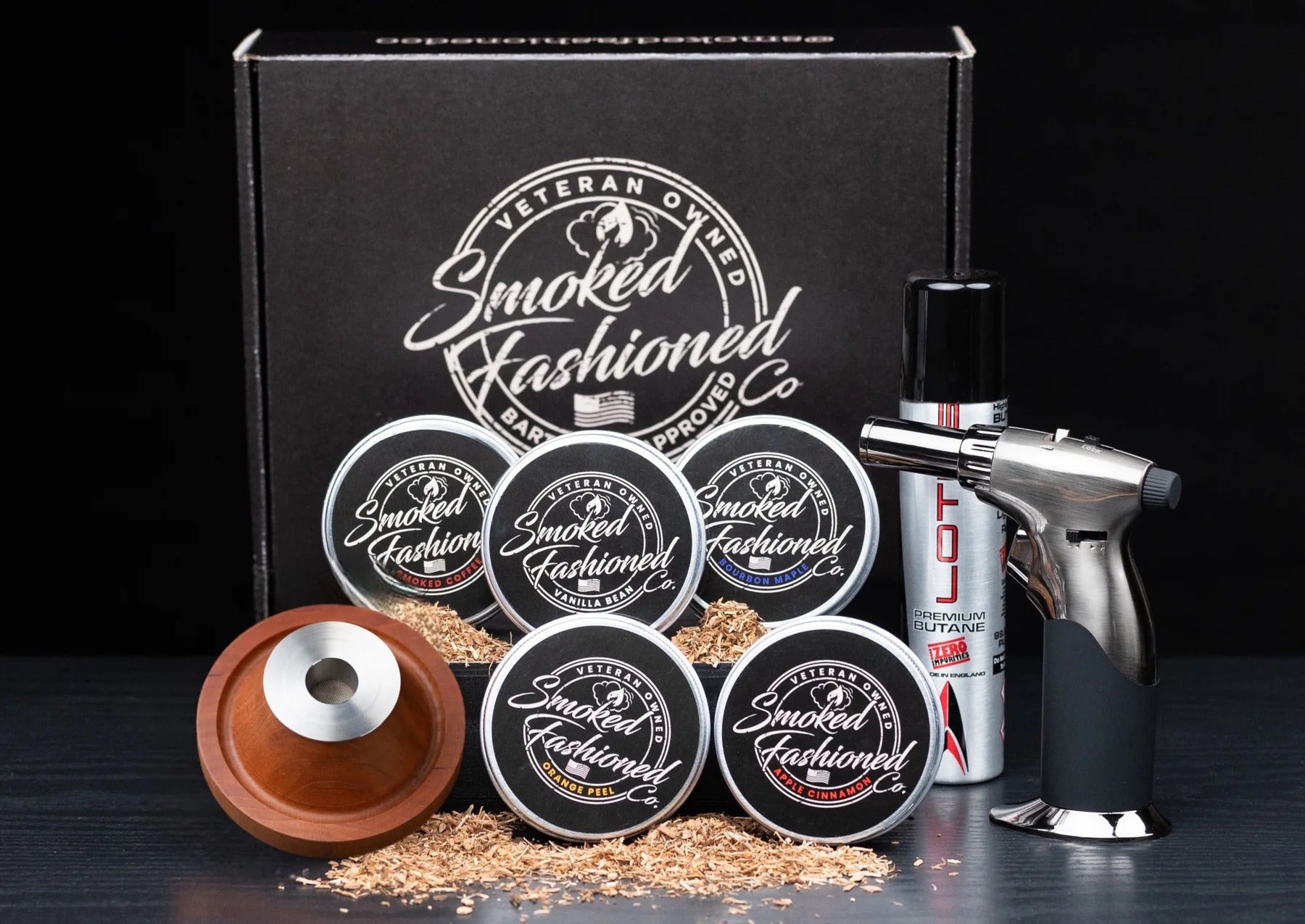 The Forever Cocktail Smoker Kit
Cherry wood grown in the USA
Comes with patent-pending "Forever Insert"
Comes with a Premium Jet Torch
Includes 5-pack of flavored wood chips
One can of butane included
Five-pack of screens included
VS
wholesale Pricing
Bars, Restaurants, and Corporate Gifting
We offer wholesale pricing and custom engraving to approved bars, restaurants, breweries, distilleries, special events, and corporate gifting companies. Contact us for special pricing!
Email Us
and support your veterans
A Bigger Purpose
Anytime you buy from us, a portion of our profits are donated to Disabled Veteran Organizations and initiatives to help fund programs for veteran mental health and suicide prevention. 

Together, we can make a difference.
VETERAN OWNED AND OPERATED
Smoked Fashioned Co.
When you buy from us you you'll gain the confidence knowing that we have your back. If you are not 110% satisfied with your order, let us know and we will make it right. 
Semper Fidelis,  

Dustin and Chris
Contact Us
The Highest Quality Smoked Cocktail Products, with a Purpose.
Located in St Petersburg, FL and Atlanta, GA. Smoked Fashioned Co. is your number one resource for premium smoked cocktail kits, recipes and supplies. We are the only veteran owned smoked cocktail company offering unique gifts to our customers and custom engraved smoked fashioned tops for bars and restaurants. Addtionally a portion of every sale is donated to Heal The Heros, a disabled veteran intiative. Get the highest quality smoked cocktail products handcrafted in the USA, and help make a difference. 100% Satisfaction Guaranteed!