The Highest Quality Smoked Cocktail Kits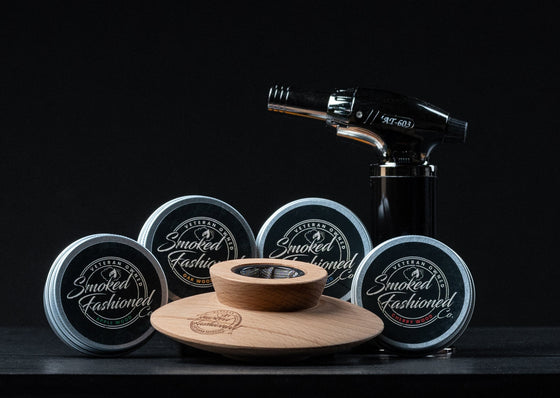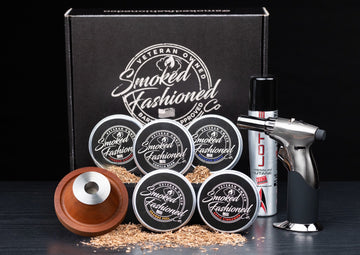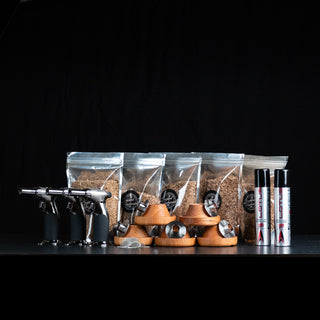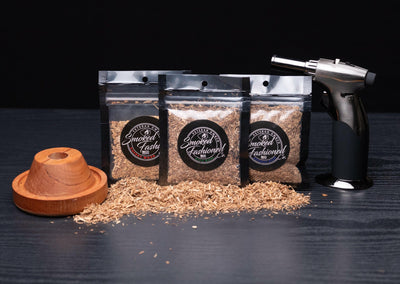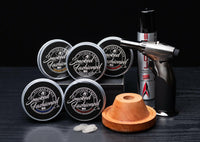 Elevate your Drink Experience With
The Best Smoked Cocktail Kits in the Industry.
Give them something they'll be excited about! Our smoked cocktail kits make exceptional gifts for any occasion or event. Experience cocktails like never before. Veteran Owned. Veteran Operated. Handcrafted in the USA.
Shop All Products
Testimonials
"Beautiful packaging; outstanding quality; adding smoked flavor works wonderfully; wood chips are strong enough to create a tasteful and aromatic smoke; excellent customer service; will definitely be ordering another kit. I gave this as a gift to another veteran and he and his wife love it!"

Jennifer L.
"I bought this for my husband as a gift, but now that we've tried it a few times I'm claiming it as my own! It is so much fun and we're so excited to experiment with all the wood chip flavors and create some new cocktails!"

Cindy C.
"My husband loves this, and it was an awesome gift for him. Thank you so much! It's an outstanding product, and it works better than I expected. I would definitely recommend any of the Smoked Fashioned kits as birthday or holiday gift if you want to surprise and delight the recipient!"

Anna K.
The kit is easy to use and the results are simply extraordinary. Each sip of a cocktail prepared with this Little Smokey Kit is a sensory journey, filled with rich, smoky flavors. This is not just a product, it's an experience. Highly recommended!

Zacharias B.
Top quality product for the money! Love my cocktail smoker from Smoked Fashioned Co., even better that I can support a veteran-owned company. The Little Smokey Cocktail Kit is a great addition to my home bar.

Adrian A.
wholesale Pricing
Bars, Restaurants, and Corporate Gifting
We offer wholesale pricing and custom engraving to approved bars, restaurants, breweries, distilleries, special events, and corporate gifting companies. Contact us for special pricing!
Email Us
What we are known for
The Smoked Old Fashioned
The Smoked Fashioned Top can be used to smoke a variation of cocktails, red wines, dark beer, cheeses, meats, and much more. Think of it as your smoked companion. We love it to make the perfect Smoked Old Fashioned.
Buy Now
and support your veterans
VETERAN OWNED AND OPERATED
Smoked Fashioned Co.
When you buy from us you you'll gain the confidence knowing that we have your back. If you are not 110% satisfied with your order, let us know and we will make it right. 
Semper Fidelis,  

Dustin and Chris
Contact Us
The Highest Quality Smoked Cocktail Products, with a Purpose.
Located in St Petersburg, FL and Atlanta, GA. Smoked Fashioned Co. is your number one resource for premium smoked cocktail kits, recipes and supplies. We are the only veteran owned smoked cocktail company offering unique gifts to our customers and custom engraved smoked fashioned tops for bars and restaurants. Addtionally a portion of every sale is donated to Heal The Heros, a disabled veteran intiative. Get the highest quality smoked cocktail products handcrafted in the USA, and help make a difference. 100% Satisfaction Guaranteed!